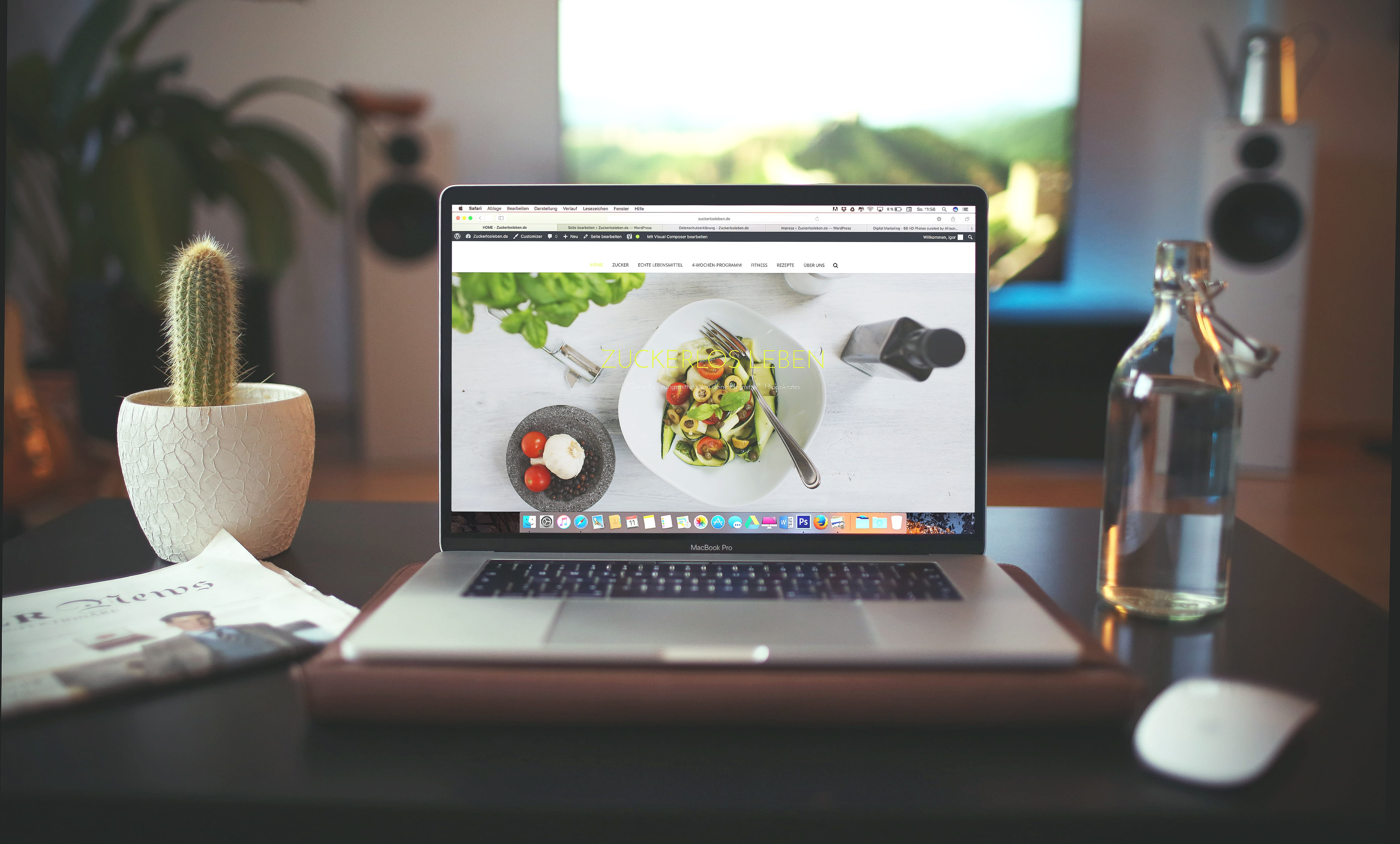 4 Key Principles of Web Design
If you are an expert in web design and have been working on it for many years, you should be familiar with everything in web design and hardly have to deal with any of the restrictions that shaped the early days of the web. However, this might be true for those who are already familiar with web design where it has occupied part of their life, but it might be still new to those beginners in web design. Hence, in recognition of this, we have come out with 4 principles of web design as a basic guideline for the beginners.
Grid System
In designing a website, the grid system is important in a way that serves as the framework for the page's layout. It helps to determine how we read. This is a structure that helps designers to organise graphic elements in an organised and easy-to-absorb way.
When designing a website, designers have to make sure that users get an optimal experience when accessing the website. In other words, responsive design is important to ensure your site can be seamlessly browsed across multiple devices and screens. Grid can help to solve this problem by trying different design elements together to achieve effective hierarchy, alignment and consistency, with little effort. If it is necessary, you can also create your own grid system for your website.
Visual Hierarchy
In fact, in most centuries, people tend to read from left-to-right and top-down. When reading behavior of people is getting more complex, they tend to scan the content rather than finish it word by word. Most of the time, people would want to minimize their effort and time to finish a task especially when they visit a page for the purpose of finding an answer.
In recognition of this, a website should be built by placing important elements like company logo, key image and call-to-action in a way that makes scanning easy for users. This is typically taken in a F-shaped pattern. Important titles or content should be made clearer and bold with subheadings so users know what should be read first and what should be read next. This is where visual hierarchy takes place when designing a website.
Web-Safe Fonts
Back to the early days of the internet, web designers were restricted to a limited font to use, basically just one that was already installed in users' word processing software and made default. Unlike today, web designers can easily get a range of fonts to choose from @font-face embedding in most modern browsers.
Although there are variety of fonts to choose from, there are 3 rules should be kept in mind when selecting a font:
Make sure that the font you choose would not take up too much space which could result in increased loading time of your website.
Serif fonts should always be reserved for headlines and sans serif should generally for body text.
Keep the number of different fonts to a minimum to have a more organized look and to reduce clutter.
Colors and Images
Apart from creating content that would inspire and engage your audience, colors and images both play a significant role in determining the overall look of your website as well. It is as important as creating a good first impression to your audience.

The guiding principle here is don't overuse it.

When choosing colors, stick to 2 or 3 just like fonts will be enough. Don't think that getting as many colors as possible is colourful which will help to make your website stand out. It is totally ridiculous as it will only make your website visitors eyesores and even increase your website bounce rate. People will find this is so disturbing and quickly leave your website. One thing to keep in mind when choosing a color, you should choose colors that match with your company branding.
When using images, we always want to include animation to make the website stand out where Flash seems to be a great idea for this. However, try not to include images that move as studies have shown that people much prefer static images.
Besides, images are not for the purpose of space fillers. All the images used should be served as a communication tool to deliver useful and valued information. It is great when the images are accompanied by the text to offer a greater insight into the written content.
Lastly, make sure your image sizes are correct where 72 ppi is the ideal one as images account for more than 60% of a website's loading time.
Conclusion
In conclusion, here we conclude the 4 basic and key principles of web design above which serve as a guideline for beginners or those whoever want to try to learn some new knowledge of web design. Of course, it is never a bad idea to review these fundamentals even if you considered yourself as an expert in web design. Humans make mistakes as well, so always keep in mind these fundamentals and review them whenever you think you need it.