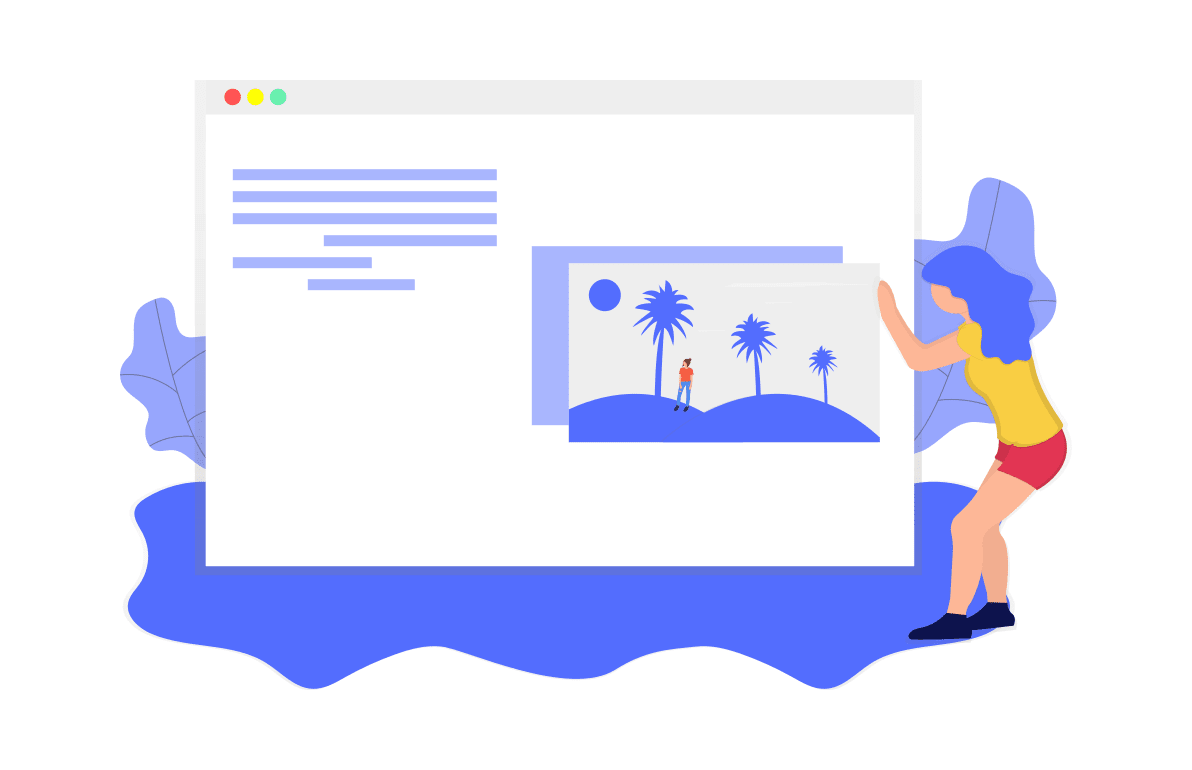 6 Reasons Why Every Business Needs A Website
Many business owners think that they do not need a business website especially those small business owners. One of the reasons being that they think social media will be enough for their businesses as it can do everything for them. Another reason could be they think creating a website is so expensive for them and does not worth it for them to pay this amount of money. However, this might be due to them not knowing how important a website is for a business. Hence, we have summarized a few of the reasons why every business needs a website.
Add Credibility to Your Business
Website represents your company's overall brand and image. With a well-designed website, people who visit your website will have strong first impressions of your company which would add instant credibility to your business.
People hence would not trust a company without a website and they will consider those companies without a website as a less professional one. Thus, we can conclude that a good website gives people trust in your company and stands out among the competitors.
Attract New Customers to Your Business
As we live in a digital age, websites are your best marketing tool to attract your customers. People searching online for information, to compare prices or even for solutions to their problems before they purchase something. Without a website, you are more likely to lose your potential customers.
Compared to the physical store, a website appears to be more attractive to the customers which would provide them all relevant information prior to their purchase decision without stepping out from the house. People want convenience especially for those working people who are lazy to go out on their off days. Thus, a website is thus needed by every business.
Saves Money In the Long Term
Benefits of having a website will outweigh the cost of designing a website in the long term. For example, it enables you to change or add content regularly, saving you money in updates.
Compared with the traditional means of advertising, a website might seem a lot more expensive but when you consider the potential market you can reach with a website, it is a very cost effective way to promote your business long term.Even when you still need to pay your web developer to maintain your website like annually, the cost is still lower than the ongoing traditional marketing that costs a lot which is certainly worth the number of potential customers that visit your website every time.
Customers Can Be Kept Informed All The Times
A website can be updated at any time which is much easier and quicker than any other traditional advertising method. Any information about your product and services, upcoming promotions, new launching products or services, and events can be updated on the website.
Anything you can think of can be updated on your website. Unlike traditional advertising methods which will quickly become outdated, websites are an effective way of providing current information and news to your customers.
There is no need to worry about if you posted something wrong or inaccurate on your website as you can quickly remove it just at one tap immediately. Imagine if there are some mistakes on the brochures or magazines which have been distributed to people, there is a risk that people would receive wrong information in which you can't fix the mistakes immediately. This is why websites are more preferred than traditional advertising methods.
Enable Business to Target A Wider Audience
In this tech era, more and more people have access to the internet. This makes more sense for a business to have a website to reach a wider audience.
As long as there is internet connection, your website can be accessed to everyone anywhere. Business owners have no restrictions on it whether they are selling products or services.
For instance, if your business is located locally and thinking of expanding into international markets, a website is a great way to help your business to expand the business. Instead of having a physical location overseas, business owners can now save the cost up of opening a shop there and reach more audiences.
Save you Time
Communicating with customers through call, face-to-face meetings, emails and messenger will cost you a lot of time. By having a website, it can help you save a lot of time by providing information about products and services in various forms like video, infographic and e-book.
The time saved could be used for doing more valuable things like maintenance websites or improving customer after-sales services.
Apart from providing information about your products and services, your website can help you save time by providing answers to common questions and enquiries. For example, you can even set up a chatbot with some automated answers to common questions in your website. Even if your business is away, you are still able to answer questions from your potential customers.
Conclusion
If you still think that your business doesn't need a website, it is time for you to change your mind seeing all these reasons why your business really needs a website. If you are going to grow your business, perhaps what you need to do now is to get a website. Need help in building a website for your business? You can always consult experts to help you in building a business website to grow your business.