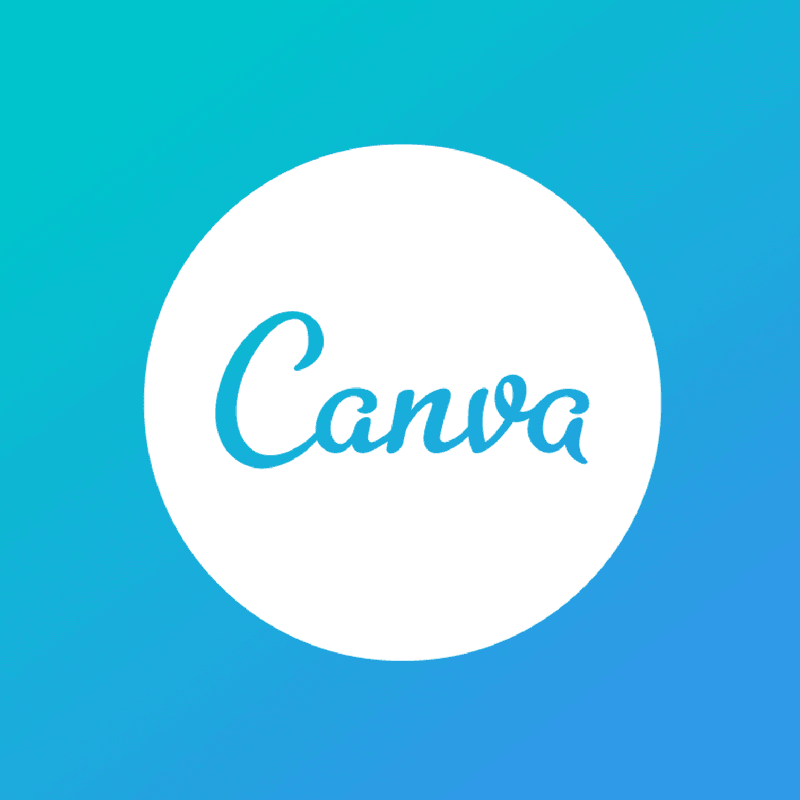 How To Use Canva To Create Visual Content?
Visual is an important element to your content marketing strategy. Fantastic visual content attracts people to look at your post and get the higher chance of being shared on social media.
Nowadays, you don't need to be an expert in Photoshop or AI to create a fantastic visual content. With many online tools, you can now easily produce some amazing visual content like experts in Photoshop or AI. For instance, Canva. Canva allows anyone with no specific skills or design background to easily produce fantastic visual content.
Stay on this article to the end and you will find out how to use Canva to create visual content for either your social media post or blog post.
Before we go on with a step by step guide to design using Canva, let us know what is Canva first. 
So, What Is Canva?
Canva is a simple-to-use graphic design platform that allows users to design using drag-and-drop features and layouts.
One of the good things for Canva is that users can create almost every type of visual content for social media, poster, presentation, cover photos, logos, even resume and many more. With the ready-made template, design is not a problem anymore for everyone.
Everything you need to create great or amazing visuals for either your personal or business is now right at your fingertips.
Now , let's move on to the next part….
Getting Started With Canva
Step 1: Choose A Pre-made Design Or Select Custom Dimension
To start a new design, you can either select any of the design templates at Canva homepage. Every of the templates is arranged into a wide variety of content. So, in the process of choosing the design, make sure you choose the one right for your post.
If you have a specific dimension to use for your post, you can also use custom dimensions at the top right of the homepage under the "create a design" button. Here, you can choose whether you want your dimension in pixels, inches, millimeters or centimeters. Everything is just so simple and easy to use.
Step 2: Choose A Background
Once you have done step 1, you can now start to choose a background for your design. For your design background, you can either remain the one in your chosen template design or change. It could be a color or an image.
For background color, you can choose the color you feel like most suit your design. Different colors tell different stories. So, make sure you choose the right color for your design. If you need help in choosing a color palette, try Canva's Color Combinations tool.
Next, for background photos, you can either use the built-in photo in Canva or upload your own photo. Just drag and drop your image on the grid, not much action needed for this. On the other side, to use the built-in photo, type a keyword into the search bar and choose the one you like in the search results shown. This feature does not need you to do extra work to search on Google. As simple as this!
Step 3: Fill With Some Elements
Apart from the background photos, you can add some elements to your design to look more visually appealing. Your design might include text, icons, photos, illustrations according to your overall design theme. There are various choices for you to choose from in Canva. You totally do not need to get worried about running out of elements.
However, keep your design simple and don't overload it with too many elements. It would only make users confused and fail to deliver the visual message to the users. Always consider the balance and composition of all the elements in your design. Visual hierarchy that designers call is very important in design.
Step 4: Choose The Right Fonts
Coming to the last step of the design, you need to choose the right fonts. Not only visuals can affect your overall design, fonts can have a huge impact on your design as well.
Every font represents a different look and feel for your design. So, it is important in choosing the right font for your design according to different industries. You definitely can't choose a playful typeface for a law firm which is not suitable. This is why we said fonts play a big impact on the design.
It is suggested that never using more than 2 fonts in a design to avoid making it look "messy". Canva provides a lot of pre-set font combinations to choose from. But, bear in mind that don't make your fonts too complicated as they can detract your message. Always remember about readability.
Conclusion
If you have no design skills but need to create a quick graphic on-the-go, try using Canva! Or if you are looking for inspiration for design, check out Canva as well! There are a lot of designs for you to refer to and get inspired. It is available in mobile app and also on desktop version. You can easily create some awesome designs with Canva now. You don't have to spend thousands to be good at design, now you can even make it with Canva. Keep practicing and keep creating. That's the key to create a good design.