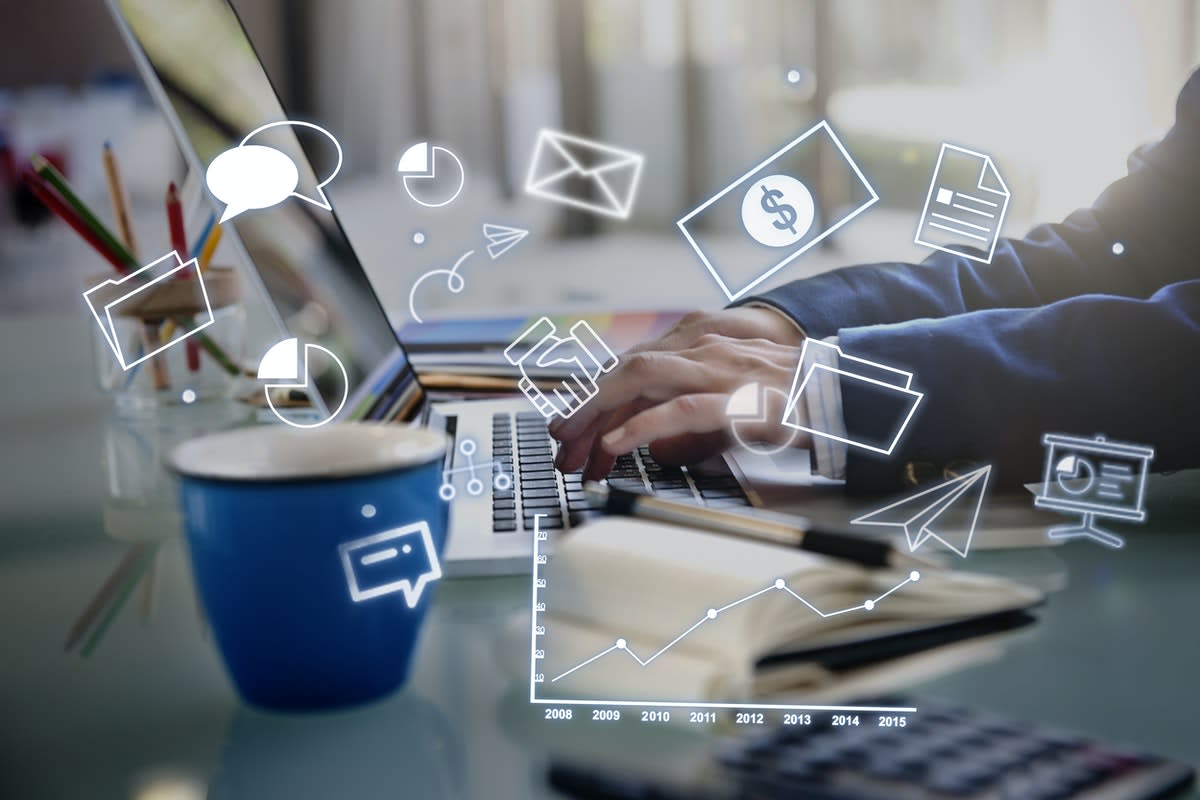 Importance of Digital Marketing in Today's World
In the future or even in a few years to come, it is believed that our society will be in full digital transformation. Can't deny that even for now, our society at large is driven by digital technology where it has slowly built a massive impact on people around, daily life habits, consumer patterns or even communication between people.
To adapt with the changing technology and to survive in this competitive world, many businesses start to focus on digital marketing instead of just focusing on physical stores which would seem to be less effective especially in today's world or even in the future. It is where we can see how digital technology has brought changes to people' daily life and also the way people work.
So, What is Digital Marketing?
Digital marketing is using all available digital channels to market your products and services online. There are online digital channels and also offline digital channels. Search Engine Optimization (SEO), Pay-Per-Click Advertising, Mobile Marketing, Email Marketing, Video Marketing and Social Media Marketing are considered to be the online digital channels. While television, radio or even digital billboards are categorized as the offline digital channels.
Why Is It So Important?
According to Statista latest research, until April 2020, there were almost 4.57 billion people who were active internet users worldwide. From this figure, we can see that the internet users are growing gradually along with the importance of digital marketing. This has made the importance of digital marketing appears even clearer. If business owners want to survive or even compete with their competitors, they must keep pace with the trends and technology to avoid losing out in the markets.
Thus, in this article, we summarize a few points on the importance of digital marketing in today's world.
Unexpected Pandemic that Increases the Use of Digital Marketing
Talking about Covid-19 pandemic that ravaged the global economy, Malaysian Government announced the Movement Control Order (MCO) to restrict the movement of people to reduce the spread of the cases in Malaysia. This announcement had made a huge change to all people, especially business owners who cannot operate their operations as usual. Some of the people might still be able to work from home but some of them even lost their jobs during this period.
For this case, people cannot carry out their work as previously going out shopping or working. As a result, people are spending more time on their phones surfing the internet or even starting to do some online businesses. This is where digital marketing comes into play. Business owners start to think of marketing strategies to target those people like introducing a course or package to those who want to start an online business but have no idea about it. Thanks to digital marketing, business owners can still carry out their businesses by marketing their products or services online.
Help Your Business To Reach More Audience
Unlike traditional marketing that limits reach to an audience in terms of only physical location like store, phone, television, radio, mail and broadcast, digital marketing serves a better way to reach a wider audience through online. With a clear trend that internet users are increasing globally, electronic devices are quickly adopted by the masses where attention of people has shifted from physical to online.
With the advance of technology nowadays, digital marketing can reach and interact with people as long as they are online. This enables businesses to reach not only local audiences but also international audiences with just a few fingertips. With digital marketing, businesses can easily reach a wider audience through digital platforms or even digital advertisements. This is where traditional marketing is trying hard to do.
Target Ideal Audiences
One of the reasons why digital marketing is so important is it enables businesses to target ideal audiences more precisely than traditional marketing. Businesses would not have to worry about their advertisements not delivering to the right customers anymore with digital marketing. They can now directly market their products or services to people who are interested in it. Businesses can input important information about your audiences and use that information to better target your ideal audiences.
For instance, businesses could filter their target audiences based on demographics, age, interest and so on through social media ads campaigns to save time and also to reach the target audience in a more efficient way. With better targeting of your audience, you will drive better results with your campaign and avoid wasting money and time on the wrong audience.
Get to Know Your Target Audiences
With digital marketing, apart from targeting your ideal audience, you can even get to know them and engage with them easily. For instance, with social media platforms like Facebook or Instagram, businesses can use polls, live, or even Q&A sessions to interact with their audiences in a more interactive way. With these types of ways, businesses can better understand their target audiences in terms of their needs, their purchasing patterns and even better solutions to offer to customers.
Apart from this, businesses can even carry out surveys to get feedback from people and use that feedback to better improve on upcoming plans. Understanding what consumers need, what your businesses can provide to them is the key in getting customers for your business. This is where digital marketing allows you a range of tools in understanding your customers. Through this way, people will view you as a trusted partner instead of just a business that will make them more likely to choose you compared to other brands.
Provide Better Marketing Effort
With digital marketing, businesses are able to access and collect data of users once they log in the websites or apps. With the data collected, they can analyse user behavior and come out with a better marketing content to users.
With the data collected, businesses can utilize the data like personalizing the message to the users according to different groups instead of just sending the same content message to all users. Compared to traditional marketing, this is much more easy and quick to get users' data. This is why the old marketing strategies are no longer effective as before in this digital age.
Conclusion
In conclusion, the world is changing at a much faster pace than before due to the advance of technology. Traditional marketing channels like television, print, radio and billboards no longer dominate the world now. Digital marketing is going to be more important going forward. Every business no matter small or big businesses should no longer ignore the power of digital marketing in today's world. Otherwise, the worst scenario is they might face the fear of losing behind their competitors and even being forced out of the market. Thus, it is important to consult or hire a marketing agency for your business if you do not have the knowledge or idea to start with it.