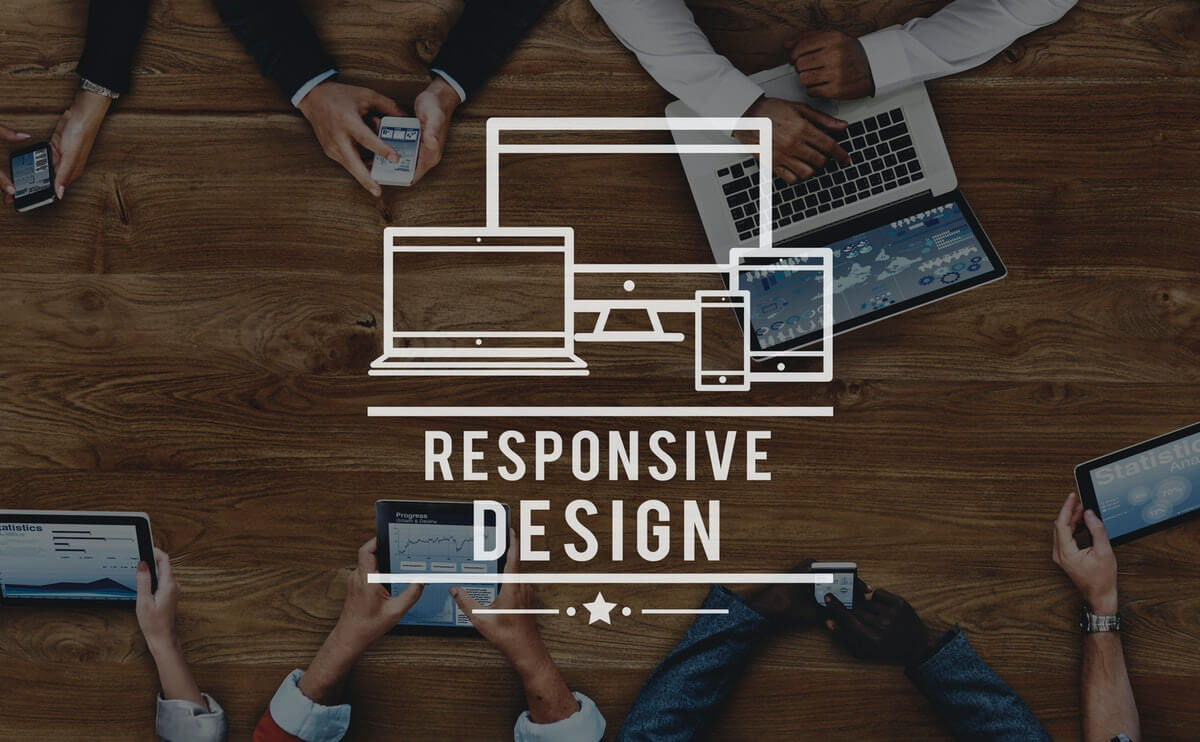 Importance of Responsive Web Design
Have you ever experienced that you find it so hard to see things on the phone where you need to pinch and zoom? This is a bad experience that everyone would not want to experience and would definitely feel annoying about this. Hence, here comes why responsive design is so important and businesses have all emphasized on this especially those who want to be ranked on Google search engine results. A responsive website changes the layout to offer an experience based on the device being used, especially ideal for mobile viewing. 
We have thus summarized some points on the importance of responsive web design.
Offers Optimized Browsing Experience
A responsive website refers to the flexible layout which adjusts according to screen size. All contents are flexible across all screen resolution and devices. People viewing a website will have an optimal experience whenever they use laptop, desktop, iPad or mobile as it will be unified despite the differing screen sizes.
Hence, make sure that every user on any device will have the best experience possible on your website. With a responsive web design, your website will look great and work well on all devices.
Increase Visibility On Search Engines
Google rolled out a change to the search engine algorithms which now factor in a website's mobile presence as a ranking signal. According to Google, over 50 % of its searches are for mobile devices.
Responsive web design and mobile-first indexing will generally load faster which is likely to boost your ranking. When people search your brand on Google, it will then appear to be the first one.
Mobile-friendly websites hence play an important role in Google search engines results.
Decrease Time and Cost On-Site Content Management 
A responsive web design means there is no need to develop more than one site to accommodate different sizes, hence decrease time and cost-on site content management. Developers would only have 1 site to set up and maintain rather than few separate sites which saves a lot of time and cost.
With the time and cost saved, developers can use them to keep improving your website and dedicate it to other important areas of your business. This is why more and more businesses keep emphasizing on responsive web design.
Increase Lead Generation, Sales and Conversions
A responsive web design will help your business to translate into a positive perception of your brand and business as it improves user experience. People who have an optimal experience when accessing your website are more likely to return to you for more business.
When more and more people access your site, business can reach more people and generate more traffic. This is the chance where business can collect leads, increase conversion and turn conversion into sales.
Stay Ahead of Competition
Businesses have to stay ahead of competition in this business world. Nowadays, people are using mobile devices more than desktops to search and even make purchases. Hence, businesses have to cater to that audience by having a mobile-friendly website.
It is possible that some of your competitors are still not aware of the importance of responsive web design where they are losing out on potential customers.Hence, it is the best chance for you to stay ahead and make sales. Even some of the businesses have already implemented responsive websites earlier than you, at least you are still able to compete with them.
Conclusion
Not sure whether your site is mobile responsive or not? No worry, you can easily test it out by entering your page URL at the Mobile-Friendly Test. From here,  you can see how easily a visitor is able to use your page on a mobile device. If you are unsatisfied with the result, it is time for you to redesign your website! If you face any difficulties in creating a mobile responsive website, you can always reach out to the professionals like web designers.