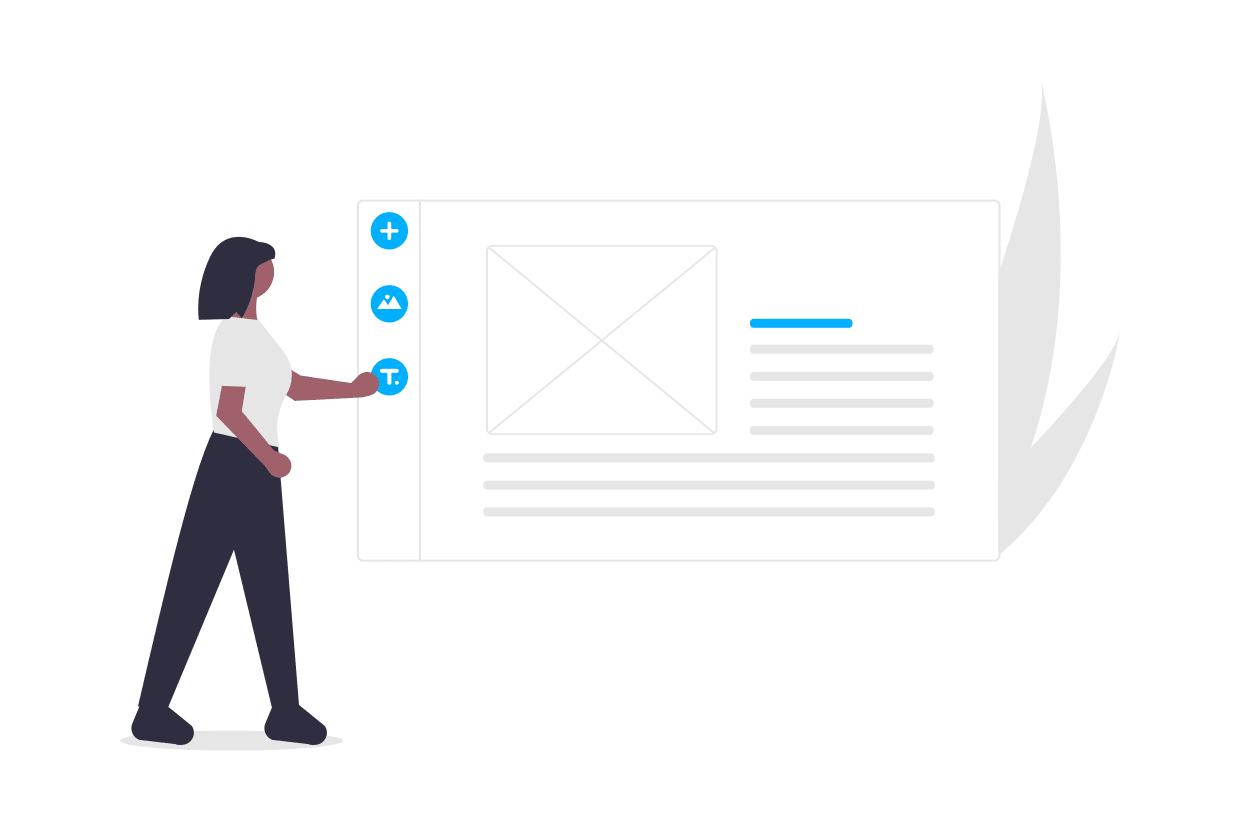 What Is A Website Builder & How To Use It?
You have an amazing business plan, a dedicated team and a brand with lots of potential. But, wait…Looks like you miss out one thing – a web presence. The problem is that you don't know how to code to build a website. One thing to share with you! Now you don't have to know coding to build a website as those days are in the past. With website builder, everyone can create a website now with just a few clicks. It sounds simple and easy isn't it?
So, let's get a deeper understanding of what a website builder is and how it works in this article. 
Let's Get Started!
If you search online, here is WIkipedia's definition you will get:
Website builders are tools that allow the construction of websites without manual code editing.
In other words, a website builder is a tool or program that helps you to quickly and easily build a website without needing to hire a web designer to have a professionally designed site. Website builders make it easy for anyone to create their own website with little effort. With this tool, everyone can build a professionally designed site just like what a professional web designer did.
Website builders typically contain drag-and-drop features that allow you to customize elements on a page with layouts from a tons of available templates.
Types Of Website Builders
Website builders exist in 2 formats which are online and offline.
1. Offline Website Builders
Offline website builders function as downloadable software programs, where your computer hosts your files until you're ready to upload them to your web host. One advantage of it is that you can work on your site offline, but this will require at least some technical skills or experience. Besides, you will also need to purchase a web hosting account which you will need to buy separately.
2. Online Website Builders
For online website builders, all you need is a web browser and an internet connection. With this, you can work on it anytime and anywhere. Different with offline website builders, online website builders are web-based and run on the provider's service. One benefit of it is that online builders come with web hosting services where you don't need to purchase it separately like offline builders. Online website builders are said to be specifically designed for people with little or no coding experience.
After getting to know the types of website builders, let's continue with the last part of this article – how a website builder works.
How A Website Builder Works?
As mentioned above, website builders offer a drag-and-drop feature for users to easily create a website within minutes. What users need to do are just simply dragging elements and dropping them to the location they desire. It is as easy as moving file icons on your computer. Easy right?
Below shows how a website builder basically works:
1. First thing to do is by choosing a website template that best fits your needs. You can choose the template from the website builder's library. There are tons of available website templates for you to choose from.
2. For your information, each template comes with built-in elements. However, this doesn't stop you from editing where you just need to click on it to edit the element. You can add in text, images, videos, social sharing buttons or even a PayPal buy now button to personalize your site.
3. Before you are going to publish your website, make sure it looks good. Go through your website in a preview mode and proofread all the copies. Also, remember to test out every link to make sure everything looks good.
4. Once you are satisfied with your website, just click on the publish button and your website is all done! 
Conclusion
The main point of website builders is to make it possible for everyone to create a website with no coding skills needed. This is especially useful for those who have limited budgets but want to build a website either for personal or business purposes. However, if you want to have your website look professional, you might need to hire a professional web designer to help you on it.
One thing to take note here: don't expect a drag-and-drop website builder can give you a website as it is built by an experienced web designer. It could only serve as a temporary website for those who haven't got to hire a web designer or those who want to bring their businesses online immediately. If you are looking for professional web designers to build a website, feel free to contact us. 
Ready to get started? Check out the website builders online or make enquiry to any professional web design companies now to start building your dream website!