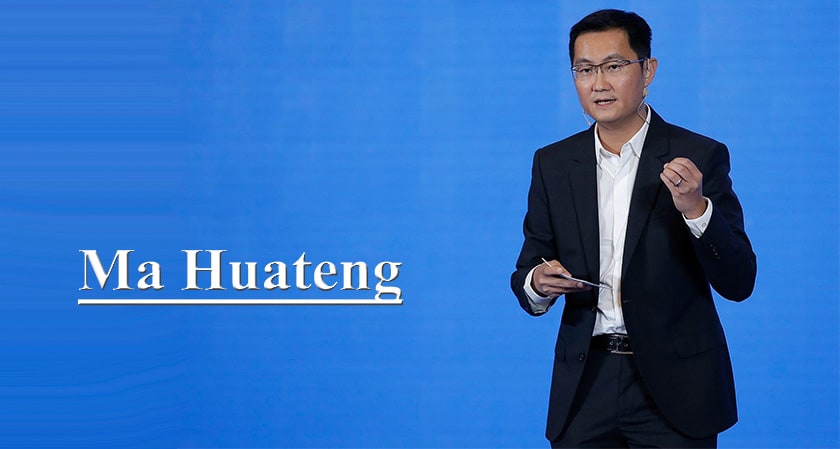 Who Replaced Jack Ma As China's Richest Man Now?
Jack Ma, the founder of Alibaba Group has always been the hot topic among people for the well-known tech billionaire in China. However, there is another man in Chinese tech that we should be looking out for, Ma Huateng with a nickname of Pony Ma. He replaced Jack Ma as China's most richest man according to the latest news as of June 2020. 
Who is Ma Huateng?
Also known as Pony Ma, he is the founder, chairman and chief executive officer of Tencent.  He was born on October 29, 1971. He was once ranked by several famous magazines like Forbes, CEOWORLD Magazine and Times Magazine as one of the world's most powerful people. Different with Jack Ma"s outgoing personality, Ma is known for his low profile personality.
According to Forbes, as of June 2020, China's richest man goes to Ma with a net worth of US$55.3 billion. This result has surpassed Jack Ma's US$43.2 billion fortune. This has made Tencent as Asia's most-valuable company, with its shares rising above HK$500 in intraday trading Wednesday for the first time. 
Tencent Holdings Ltd
This is quite a surprising result as Tencent has come a long way since hitting a low in 2018 when China froze the approval process for the new games. However, after that, the stock has almost doubled. Report has shown that there was a 26% jump in first-quarter revenue which is said to perform strongly. This is especially true during the Colvid-19 period. Everyone was paying more attention and time to online games. This is one of the reason that has caused Tencent's online game segment to perform strongly.
Tencent is a Chinese multinational conglomerate holding company founded in 1998. Its subsidiaries specialize in various Internet-related services and products, entertainment, artificial intelligence and technology both in China and globally. One of the assets that Tencent owns is Wechat.
Wechat
Talking about Wechat, I believe that everyone is familiar with this app and has been using this as a communication tool in daily life. But do you know this super popular app is owned by Tencent? Now you know! Wechat is popular globally especially in China itself. When it first launched in 2011, it has become one of the world's largest standalone mobile apps in 2018 with over 1 billion monthly active users.
Chine even described it as China's "app for everything" and a "super app" due to its wide functionality. It is a Chinese multi-purpose messaging, social media and mobile payment app which has been widely used in China. In China, life is impossible without it. People can message their friends, call with friends, contact businesses, make payments and even book a cab on the app.
In China, it can be said that cash is not the king but Wechat is the king. People do not need to bring cash along with them. They can easily make payment through Wechat in just a few fingertips. Until now, can you see how powerful is Wechat? People would just need to scan via QR code to make a payment. Everything is just so simple and easy with Wechat.
Tencent Games
Among its products and services, Wechat is under the category of the social media. Also, Tencent games is another famous development under division of Tencent. It was founded in 2003 to focus on online games.
Tencent games has 4 internal game development studios. TiMi Studio Group is the one that is most popular among the 4. Honor of Kings (Wangzhe Rongyao) is a multiplayer online battle arena. It was developed by TiMi Studios and published by Tencent Games for the iOS and Android mobile platforms, exclusively for the Chinese market. By 2017, it has over 80 million daily active players and 200 million monthly active players, which made it both the world's most popular and highest-grossing game of all time as well as the most downloaded app globally. Until now, Honor of Kings is still popular among the youngsters and even adults. 
Conclusion
From what we see in the achievement above, other than social media and entertainment category, Tencent controls hundreds of subsidiaries and associates in numerous industries and areas, creating a broad portfolio of ownerships and investment across a diverse range of businesses. However, what a surprising result, after so long, it has been a long comeback for Pony Ma. He overtook real estate tycoon Wang Jianlin as China's second richest person in 2013 and topped Baidu Inc's Robin Li as the wealthiest in early 2014. Now, he replaced Jack Ma as the wealthiest man in China!